New enogastronic options await you during the month of September at Torino Outlet Village!
Take a relaxing break during your day of shopping and enjoy the new wine & food offerings available in our eateries.
Our restaurants and cafés will be pleased to welcome you for breakfast, lunch or an aperitif served onsite on in their comfortable outdoor dining areas.
Customers wishing to consume food or drinks at indoor tables will be required to show their Green Pass*.
*In compliance with Decree-Law no. 105 dated July 23 2021.
Roast beef with mixed lettuce greens, Grana Padano cheese and arugula – €12
Glass of Monsupello rosé wine – €5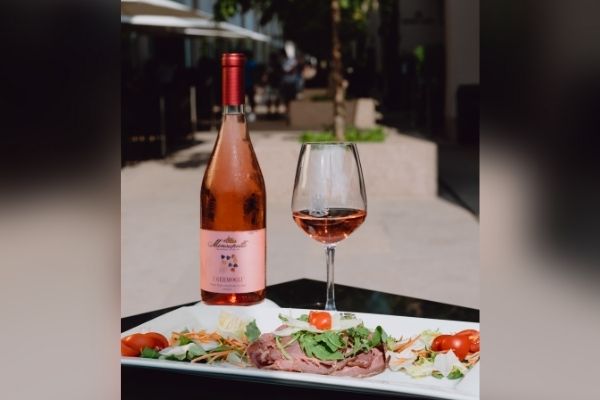 Sandwich with cold, sliced veal in a creamy tuna sauce and lettuce – €8
Glass of Villa Matilde Falanghina wine – €5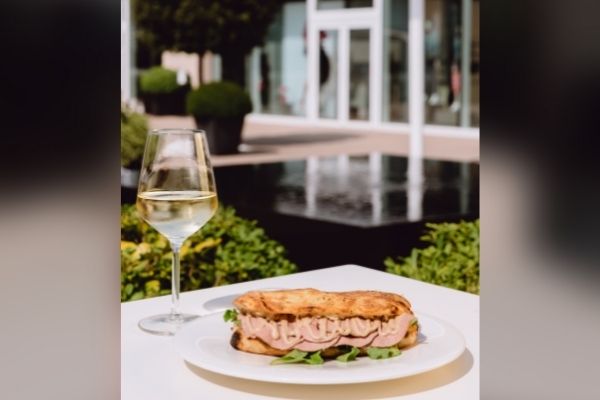 Fresh scialatielli long pasta with seafood including mussels, clams, fasolari (a type of smooth clam), razor shells, squid and shrimp, dressed with Pachino cherry tomatoes – €18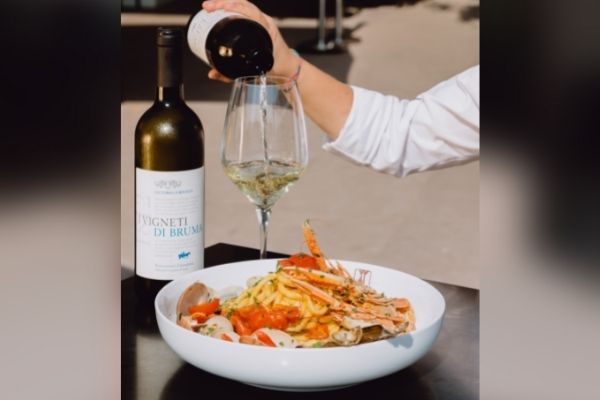 Sliced Fassona steak and a glass of red wine (a Slow Food presidium, grilled and served on a bed of fresh arugula with grilled vegetables and a dusting of Grana Padano PDO cheese. Accompanied by an excellent glass of red wine. The perfect match!!!) – €25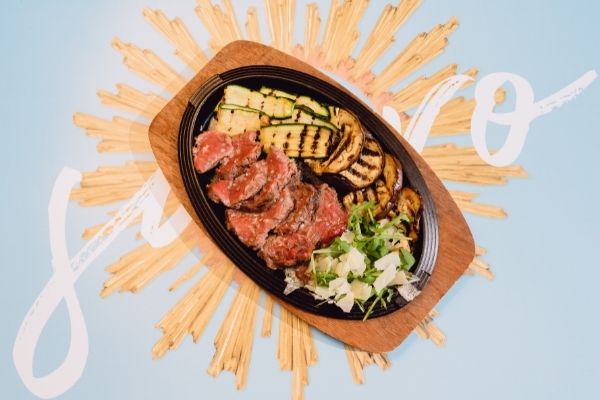 Spaghetti alla chitarra (square-cut egg pasta) with summer truffles – €18
Glass of Villa Matilde Aglianico wine – €5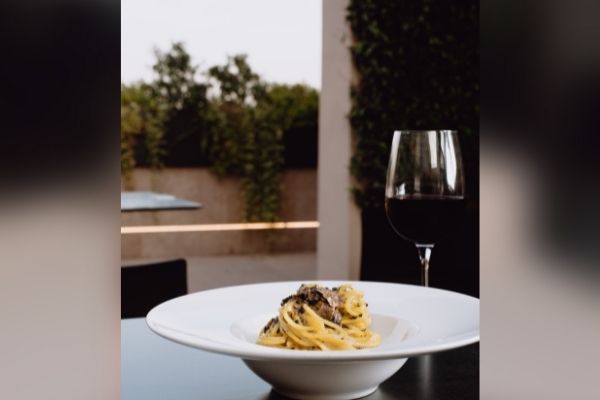 Personalized package of rhum chocolates – €45
Chocolate cigar with caramelized hazelnuts – €7.50
Orange and chocolate cigar – €7.50
Dark chocolate cream with rhum – €11.50
Spritz- and rhum-filled chocolates – €4.10/100g