Looking for a fresh and tasty break from shopping?
Discover this month's new menu options in the Village eateries!
The Green Pass is no longer required in the Village restaurants and cafés.
Pasta Rivieras: pesto and shrimp pasta salad + a glass of Franciacorta sparkling wine. € 15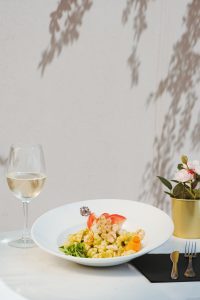 Summer focaccia with baby leaf lettuce, tuna, tomatoes and mayonnaise – freshly squeezed orange juice.
Focaccia: € 5.50
Orange juice: € 3.80
Bronze-cut linguine with fresh lobster meat and sautéed Pachino cherry tomatoes, salt and parsley (upon request) – a bottle of Ruchè.
Linguine: € 27
Ruchè: glass € 6 – bottle € 22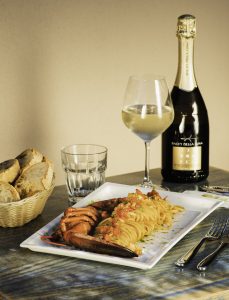 Venere: fassona piemontese burger with burrata cheese from Campania, blue-veined roasted ham, baby spinach and aromatic herb salt, mint and mayonnaise marinated strawberries. Served with chips. € 13.50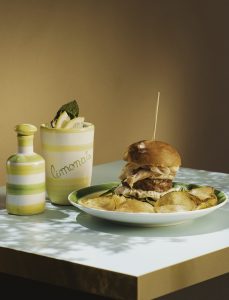 Tuna 3 ways: sashimi, tartare and seared on both sides, served on a bed of arugula and lettuce – a 375 ml bottle of Villa Matilde Falanghina wine.
Dish: €26
Bottle: € 14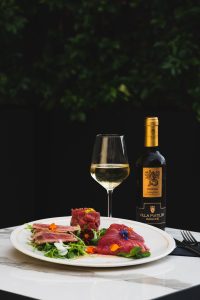 Looking for the perfect lunch break to beat the summer heat? Starbucks' legumes and bell pepper couscous and a refreshing Iced Hibiscus Tea!
Come and try them in store!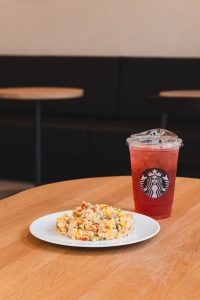 Large Gourmet cone: large Gourmet cone with 4 flavors of your choice and garnished with Suprema XV dark hazelnut chocolate cream and crushed caramelized hazelnuts. € 7